From the title of ambassador of paella in France …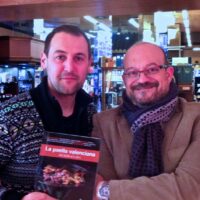 While in Valencia in 2013, I met Francisco José Alonso aka "Paco a la Naranja", TVE journalist (the equivalent of France Television) and collaborator of the newspaper "El Mundo" on gastronomy, and with whom I discussed recently by Internet of our common passion: paella … He offered me his special supplement entitled "Paella Valenciana del DNA al I + D + i", which you can read here the digital version freely.
We exchanged on his initiative to declare 2013 paella year & launch Wikipaella (with Guillermo Navarro & Jose Maza): two actions supported by the paella bible!
And in order to represent and defend the cultural and gastronomic values of this Valencian dish, I accepted to respond positively to his request to become the ambassador of paella for France!
From this site on the paella …
There is so much about paella born in Valencia that I gather and share simply, the most just through all the testimonials that I can find …

Video of beautiful & simple recipes …
Complete & well illustrated books …
Original web article & news …
No need to be Valencian to know how to make a real Paella … But it helps! 🙂
From my position about paella …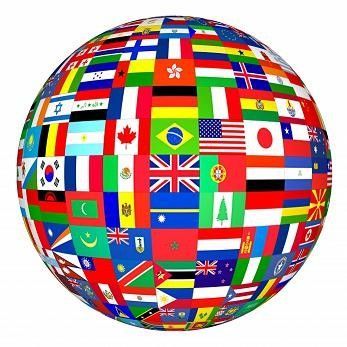 Paella is globalizing and evolving. More and more people are getting used to it. The Andalusians with their chorizo, the French industrialists with their "Paella Royale", the Mexicans with their "Chili" and their cumin, The English with their paella sandwich & the Poles with a pizza with paella …
And I do not wish, through this site, to criticize that …
Just help those interested in knowing the basics, the origin, to better appropriate this Valencian dish, which now no longer belongs to us …
Of me…
I was born in France and I feel French.
But my three Valencian grandparents left me a legacy of great passion and a powerful pride in this land, this community, this culture.
A grandmother of Benifayo, another of Bellreguard and a paternal family who, before a "detour" by the Algerian adventure, was from the lands of Alicantines (Altea, Villajoyosa, Alcoy …).
From this heritage came to me the taste and the duty to cultivate and transmit to my children, and to the greatest number, all this cuisine and all these traditions.Facebook…
To come up…
I am trying to improve two things:
– Content: I am looking for topics around Paella that I would not have treated yet.
– Ergonomics: I want you to easily find what you come looking for, but you also discover things you do not suspect …
In the future, I wish:
Make a guide for restaurants in Valencia that cook mainly on a wood fire!
Arrange my photo gallery, but also redo all the photos of the site, so that they are more present …
Correct the spelling;)
Add more recipes from Paellas because there are hundreds of them …
Make a version of this site in English and Spanish …
A demand…
Leave me a little comment on the Forum of this site.
What were you looking for? Did you find it? Easily? ..
Thank you 🙂