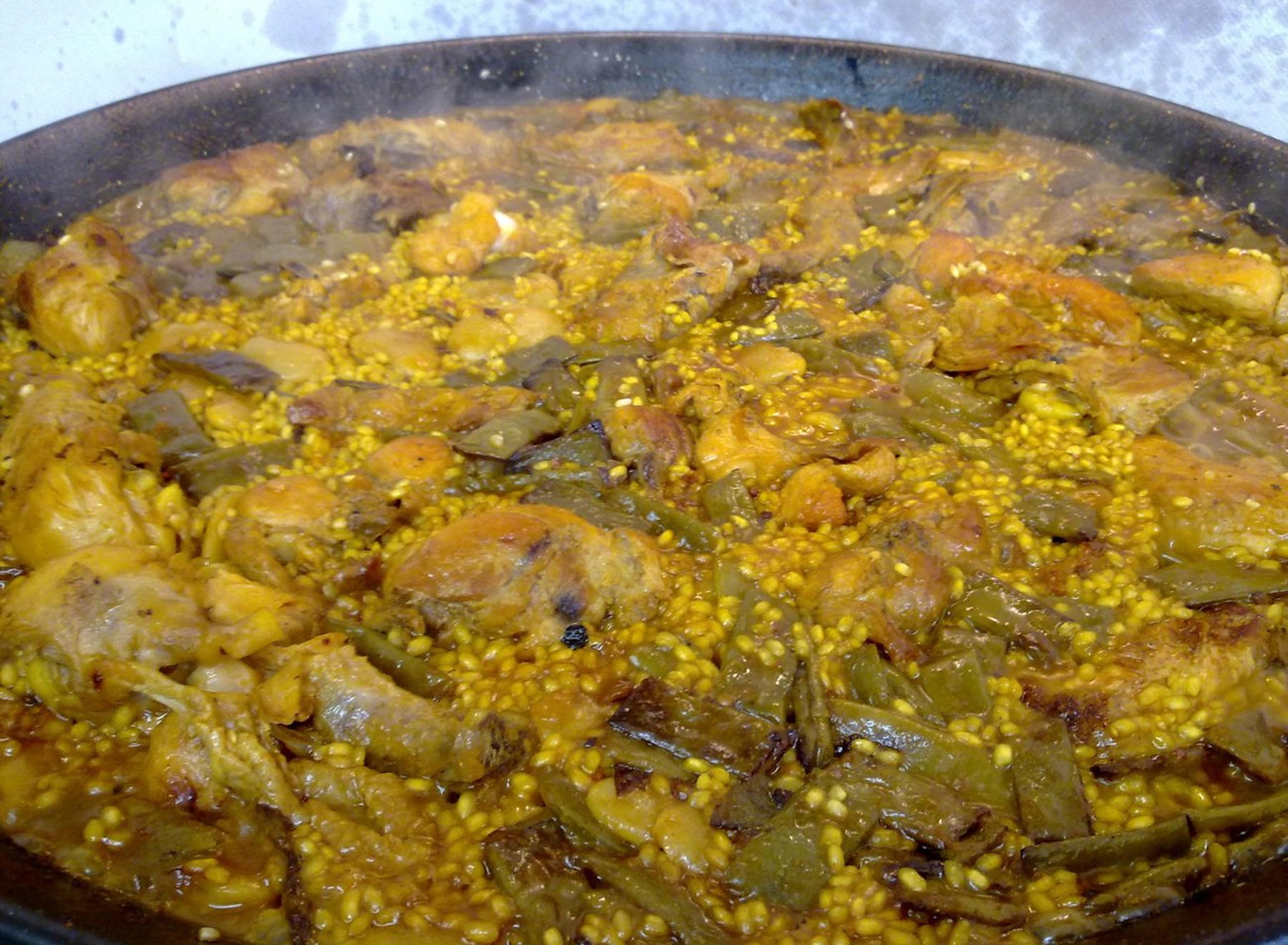 The Council for Agriculture of the Autonomous Government of the Communitat de Valencia has officially declared that the list of paella ingredients is now protected by a "Denominación de Origen", the equivalent of our AOC (Appellation d'Origine Contrôlée) .
The 10 official ingredients of the paella:
Here is the minimum DNA of the paella: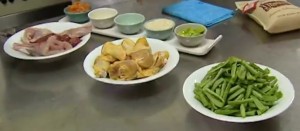 – Oil
– Chicken
– Rabbit
– Flat Beans ("Coconut Bean" or "Ferraura" or "Bajoqueta")
– Garrofe bean ("Garrofó")
– Tomato
– Water
– Salt
– Saffron
– Rice from A.O.C. from Valencia- Riz d'A.O.C. de Valencia
This list has been validated by the region that invented the paella and all this thanks to the perseverance of the restaurant of the "Levante" in Benissanó: Rafael Vidal. He says his blood has gone through a trick when he saw in a paella recipe book among the ingredients: "…, nutmeg and sausage." (!!!)
It was in 2007, and since then, his determination to fix the traditional components of Valencia's paella has never wavered.
On the other hand, he thinks that the denomination "denominación de origen controlada" can never be applied to the paella recipe.
Too many recipes, too many different opinions …
His proposal was therefore to catalog the ingredients common to the various Valencian versions with, of course, the strict use of rice produced in the Valencia region, which already has a D.O., our A.O.C ..
Ingredients accepted in the paella:
This A.O.C. accepts the existence of variations on the most orthodox version of this culinary icon.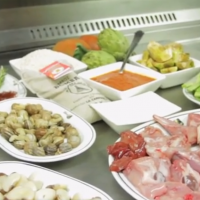 In addition to the ten basic ingredients, the use of elements from different regions of Valencia is perfectly accepted.
– Artichoke mostly used in winter & in Benicarlo.
– Sweet pepper "pimentón" is tolerated as an additional spice.
– Red pepper decoration from Gandia & further south.
– Garlic & parsley are also accepted.
– Duck around the Albufera.
– Finally: snails ("vaquetes" small, clear shell) & rosemary, for a paella in its most traditional version!
These variations on the standard model can also be named after the authentic paella valenciana.
But all that is outside these parameters will be called paella of … or paella to …, but never paella valenciana.
The media talk about it
A vidéo est disponible ici…
An article from the newspaper of Valencia:  El Levante
And this one translates via Google : El Levante en français