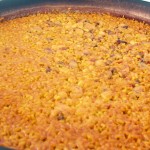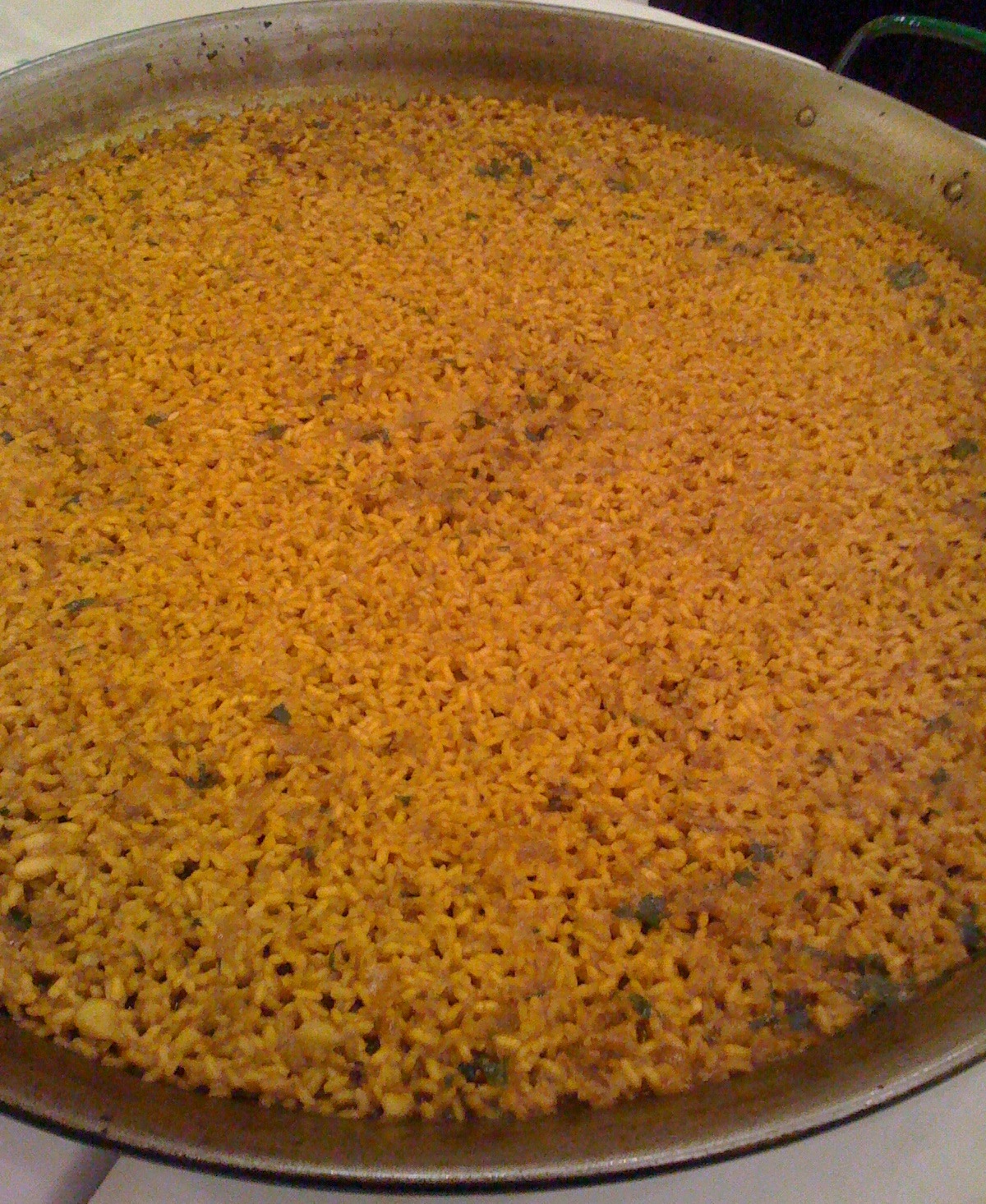 "Arroz a banda" means "Rice on the side" because the paella-cooked rice is cooked in a fish broth, without ingredients (sometimes some small cuttlefishes) and it accompanies a fish dish with potatoes and onions.
This dish is usually served with aioli, because the fishes have lost their taste in the broth used to cook the rice.

Be careful : the name of "Arroz a Banda" is often misused…
This dish is often served in restaurants without the fish dish and its potatoes, but with mussels,  cuttlefish or squids, and crustaceans on top.
It is then a "Seafood paella" or an "Arroz del Senyoret" if all the crustaceans are peeled.
Think carefully about putting your pan on the stove.
In olive oil brown the onions, the potatoes and the garlic finely chopped.
When everything has a beautiful golden color, add some sweet pepperx, and pour water.
Let cook for about 20 to 30 minutes, readjust the salt, remove the bay leaves.
Then add the cleaned fish, for 10 to 15 more minutes, over low heat.
Put in a plate the fish, the potatoes, the onions and filter the broth for the next step.
In your paella, brown the finely chopped onion, the grated tomato, the sweet pepper and the garlic.
Pour the fish broth, bring it to a boil and introduce the rice
High heat for 8 minutes, then low heat for 8 more minutes. Let stand 5 minutes.
Serve both dishes with aioli.