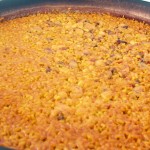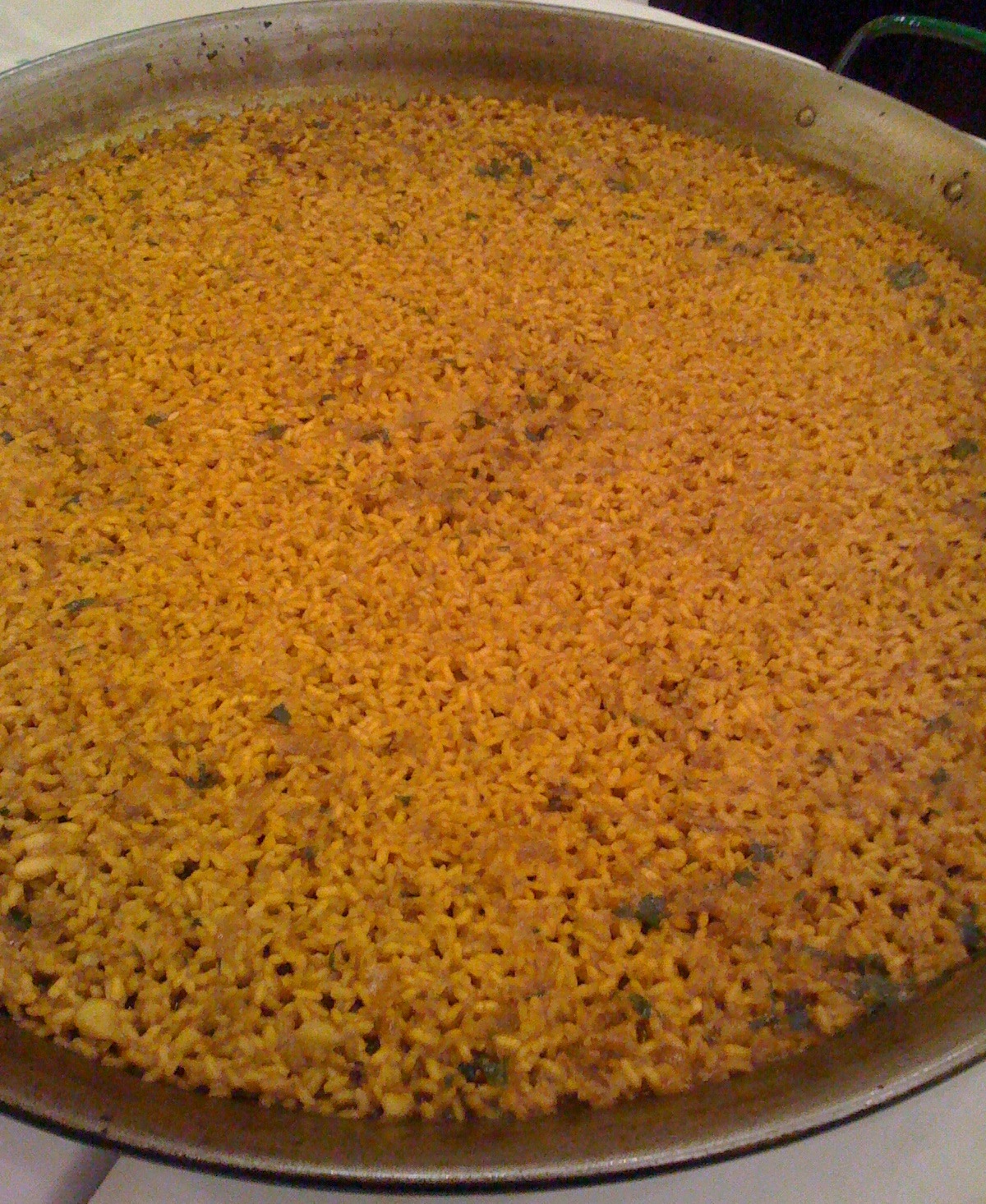 "Arroz a banda" means "Rice on the side" because the paella-cooked rice is cooked in a fish broth, without ingredients (sometimes some small cuttlefishes) and it accompanies a fish dish with potatoes and onions.
This dish is usually served with aioli, because the fishes have lost their taste in the broth used to cook the rice.

Be careful : the name of "Arroz a Banda" is often misused…
This dish is often served in restaurants without the fish dish and its potatoes, but with mussels,  cuttlefish or squids, and crustaceans on top.
It is then a "Seafood paella" or an "Arroz del Senyoret" if all the crustaceans are peeled.