The Arroz del Senyoret translates into english as the "gentleman's rice". If you are in the region of Valencia, you have to try it…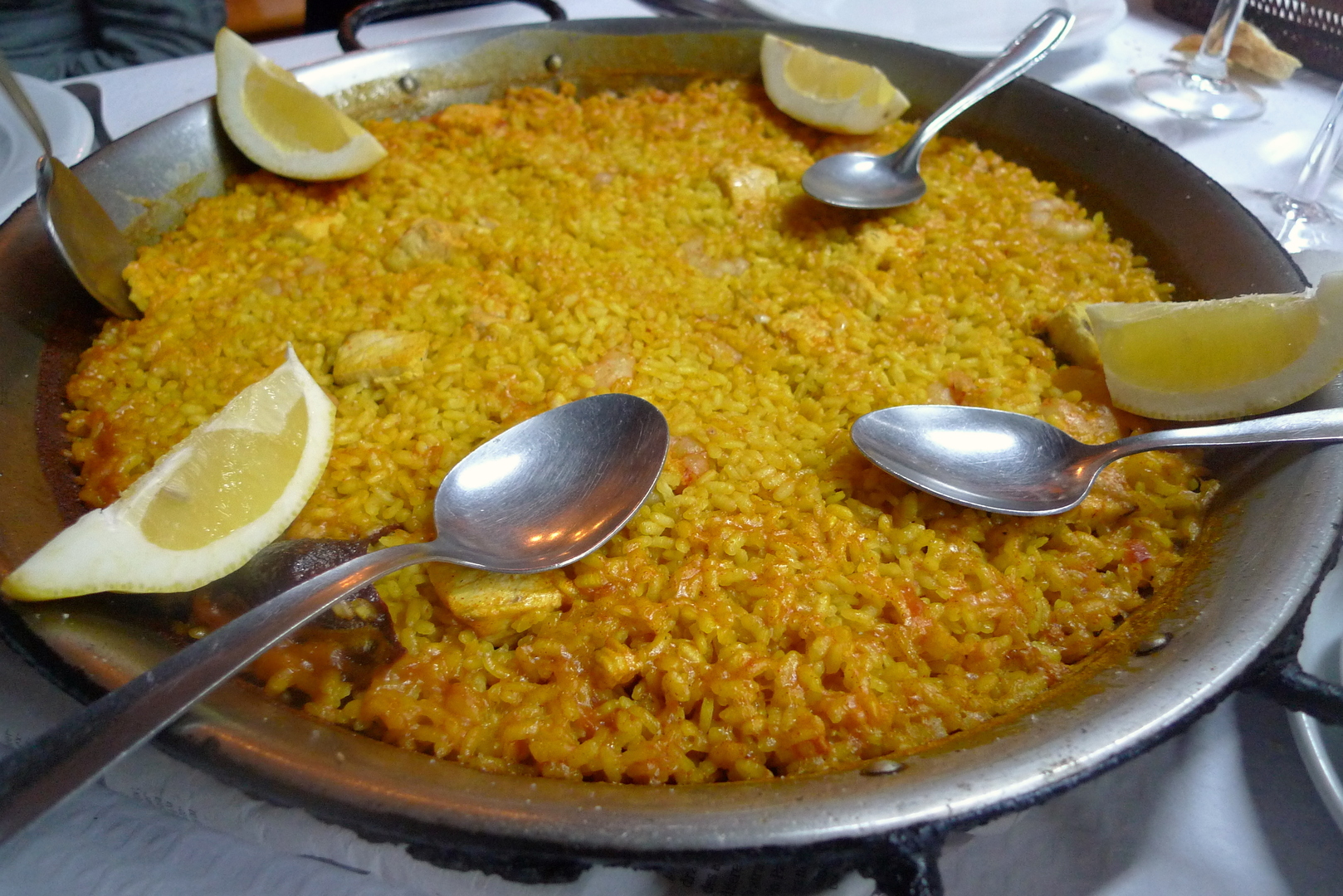 The legend of the Arroz del Senyoret tells that, in a restaurant of the Valencian Coast, a gentleman used to order a paella-cooked rice with seafood (Arroz de marisco). But not wanting : nor get his finger dirty while eating, nor use his knife, he asked the restaurateur to find a solution. This one reinvented the dish without changing the ingredients, but with shelled crustaceans and just fish flesh.
The customer was finally able to eat his rice with a spoon without using his fingers.
Variants :
In the Alicante region of Valencia the sweet pepper is systematically replaced by Ñora.
Some do not add fish at all, others add swordfish instead of monkfish.
A dozen of mussels opened with steam and of course without shell.
Garlic and parsley.
Onion finely chopped.
It is not unusual to see it served with mayonnaise or better aioli.
Links :
A very good recipe, with a slightly different approach, but beautiful pictures : Sofritos y Refritos
The blog of Mercasa Calpe