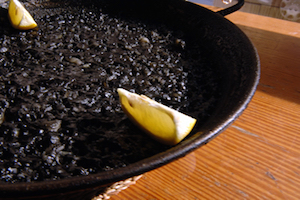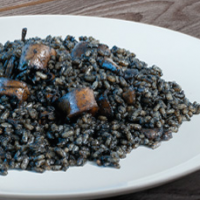 The "Arroz Negro" is one of the classic Valencian paella-cooked rice, it owes its color to the cuttlefish ink which participates in its elaboration. Cooked in a paella, all its flavour comes from its Mediterranean products which make it the best fisherman rice.
Cuttlefish, tomato sauce base, onion, and garlic. All this with the rice cooked in a fish broth.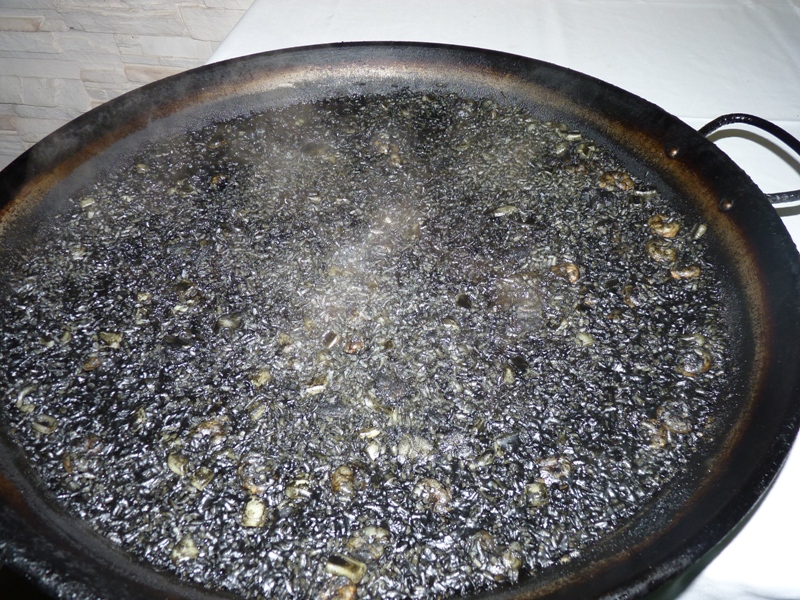 It would come from fishing villages around the city of Castellón, in the province of Valencia. But it is also often cooked in villages around Alicante such as Torrevieja, Guardamar, Santa Pola, Villajoyosa.