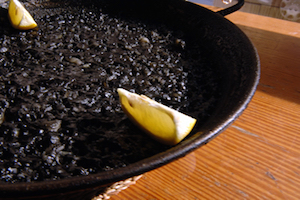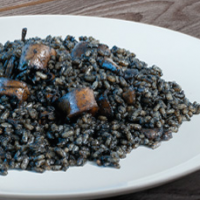 The "Arroz Negro" is one of the classic Valencian paella-cooked rice, it owes its color to the cuttlefish ink which participates in its elaboration. Cooked in a paella, all its flavour comes from its Mediterranean products which make it the best fisherman rice.
Cuttlefish, tomato sauce base, onion, and garlic. All this with the rice cooked in a fish broth.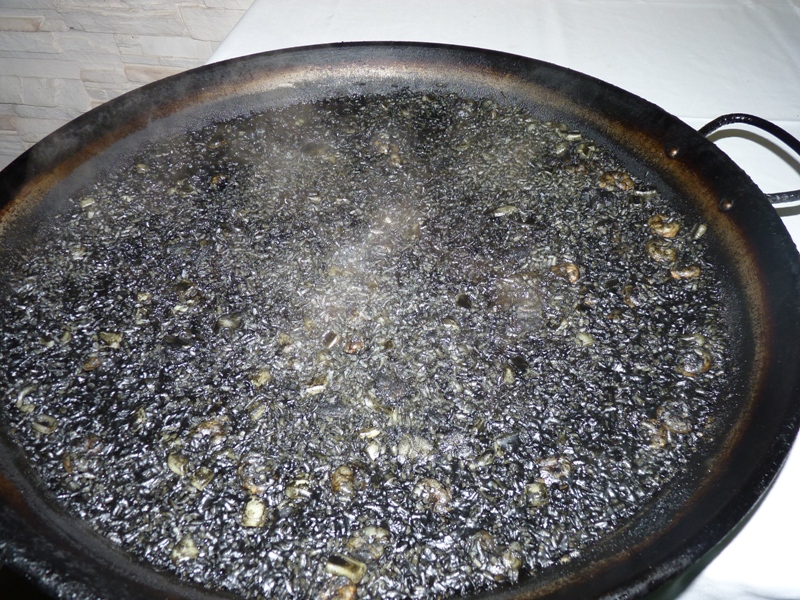 It would come from fishing villages around the city of Castellón, in the province of Valencia. But it is also often cooked in villages around Alicante such as Torrevieja, Guardamar, Santa Pola, Villajoyosa.
For the broth or « fish fumet » :
Preparation of the Arroz Negro
Heat the oil in a paella pan
Gently fry the cuttlefish, lightly salted, over medium heat.
Once slightly golden, add the onion finely chopped and the garlic cut into strips.
Continue to cook and, after 2 minutes, add the tomato.
After frying the whole thing, add the sweet pepper and pour the rice and fry it with the cuttlefish ink.
Finally, pour the broth.
The total cooking time will be for 18 to 20 minutes, see the indications of your rice.
Variants of the Arroz Negro :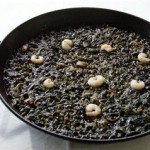 The Arroz Negro is often eaten with aioli.
Some add a dozen cockles, mussels or clams.
Sometimes langoustines and/or shrimps like in this photo ...
Links of the Arroz Negro :
The page of the Community of Valencia