Invented in Gandia at the very heart of the valencian community & imitated throughout Spain, the fideuà (pronounce fide'wa) is a seafood paella cooked with pastas instead of rice.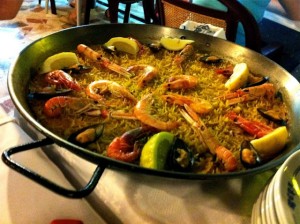 Here is everything you need to know about this speciality 100% from Valencia ! Like the paella 😉

History of the fideuà :
The legend has it that, by the beach of Gandia, some fishermen on their boat, the Santa Isabel, wanted to cook a seafood paella with their catch of the day. Having forgotten the rice, they replaced it by pastas (fideus in valencian) and thus was born the fideuà.
You will find two very different versions of the origin of this dish on our Youtube page.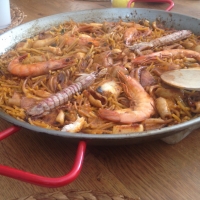 Under any circumstances your pastas should be bathed in the broth...
The fideuà is a slightly humid dish, it has to stay smooth.
Variations & tricks of the fideuà recipe :
Variation: some pour the broth, then add the vermicelli.
Variation : for shellfish, I advise you to make a mix of langoustines & shrimps, but we also use slipper lobsters or "galères" in French & gambas…
Trick : if the fishmonger gives you some big monkfishes heads for your broth, you will find the liver inside. Slightly fry it, with shellfishes, set them aside & add them on the dish shortly before the end…
Trick : even if the pastas size n°4 are the closest ones to the diameter of a rice grain, some prefer n°3, slightly thiner, which leave a different mouthfeel... In any case, not thiner...
Video of the fideuà recipe :
The best fideuà recipes :
More videos are available on our YouTube channel :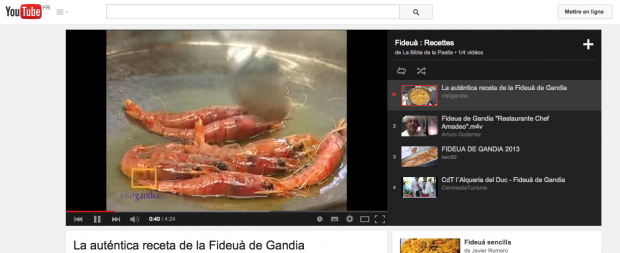 Somos #DietaMediterránea - Fideuà