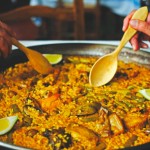 This is the recipe of the original, traditional, authentic paella: the Valencian one, which is cooked with an ingredient list protected by a P.D.O ( a "Denominación de Origen" : a seal of quality for the protection of the local know-how) since the end of 2011.
It is usually cooked with firewood but it is possible to cook it with gas.
The paella has quite a history, thus regardless of how you cook it, follow our 12 tricks and tips and respect the prohibitions.
It exists a real consensus on the ingredient list proposed here.
It is a list found in the majority of books about paella & on the authoritative website in Valencia : Wikipaella.org
It is also often cooked that way in all the major events in Valencia.
But this recipe of the original, traditional or authentic paella is also cooked with an ingredient list that is getting a bit longer. In its most orthodox version, it is not unusual to find :
an additional little white bean: the Tabella
rosemary
sweet pepper "Pimenton"
snails typical of Valencia : the "Vaquettes"
The paella can also integrate other ingredients, but it looses then, for the Valencians, its name of Paella or Paella Valenciana.
The variants of the paella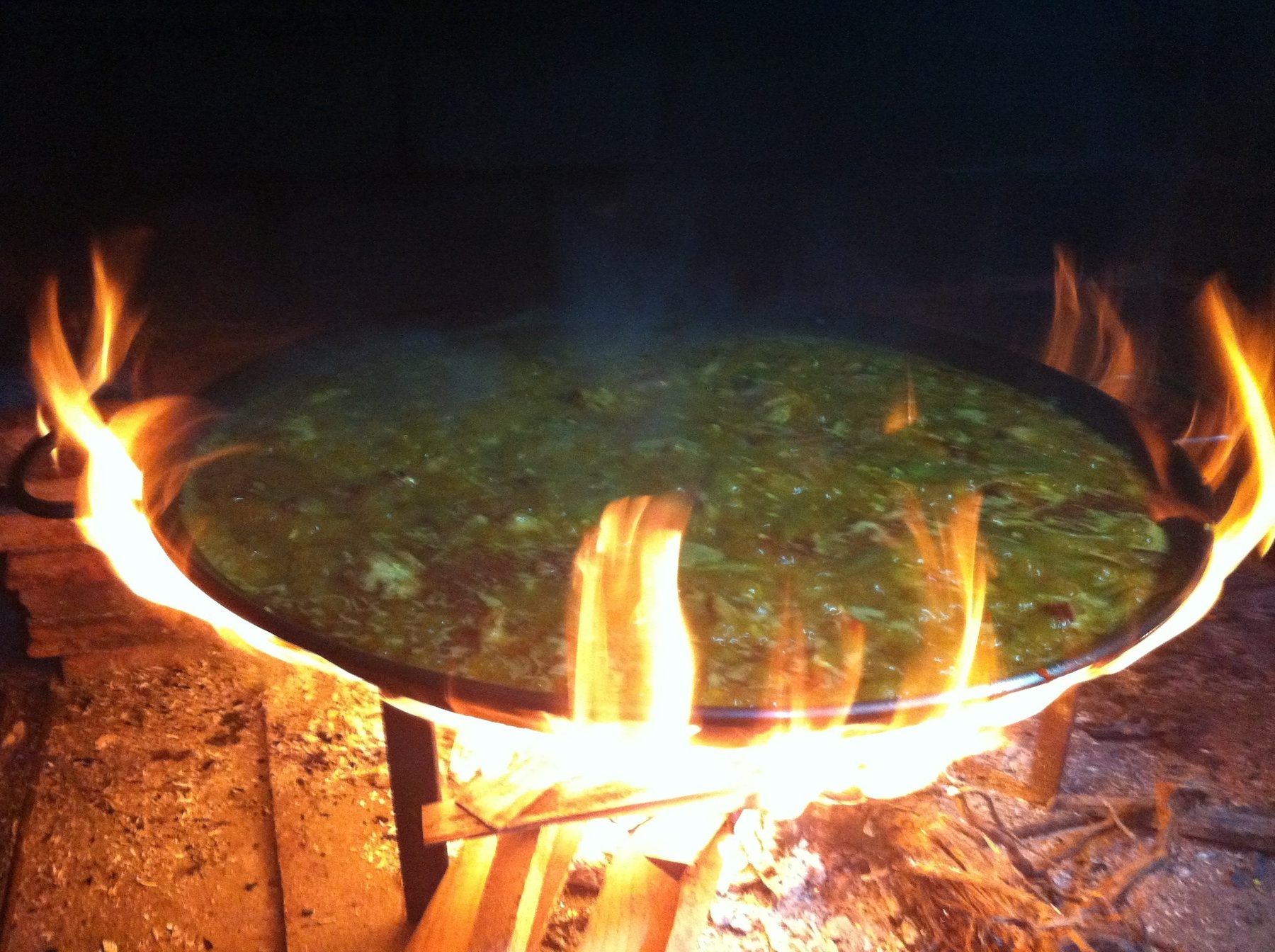 It exists dozens of other paella-cooked rices : mixed, with fish, with vegetables, ...
Here is a non-exhaustive ingredient list of other paella-cooked rices :
duck, pork, cold meat...
fish, cuttlefish, squid, gambas, langoustines, mussels, and other seafood...
artichokes, cabbages, peas, peppers, soft onion, young garlic...
Find out more on the list of recipes...