What is better than staying in the Valencian spirit for your paella ?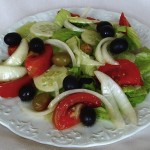 Here is the typical starter, eaten in our region of Valencia…
It is a simple salad. And the paella goes well with the Valencian salad. It is a Romaine salad with black and green olives, good green tomatoes cut into large pieces, sweet onions from Valencia, oil and vinegar.
And as for the paella, it is a salad that everybody eats normally in the same dish !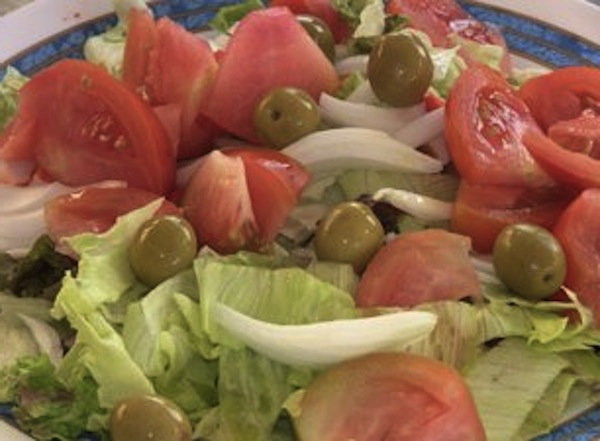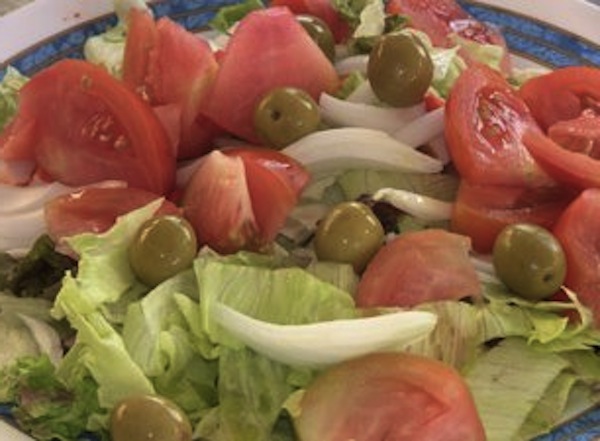 Its secret lies in the freshness and the quality of products from vegetable gardens of the region (the Huerta de Valencia).
Instructions
Wash the lettuce, with plenty of water, and make sure there is no dirt or little bugs left.
Cut it into regular pieces.
Wash the tomatoes and cut them into 6 pieces.
Peel the onion and cut each of its halves from top to bottom, into thick slices in the shape of a half moon.
Mix everything in your dish, and pour in the following order : salt, according to your taste, and olive oil (a lot).
Finally, add the olives.
Recipe Notes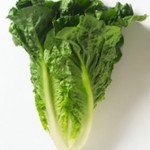 Little tricks : cut the lettuce at the very last moment, if possible, and the same goes for the seasoning: pour the oil as late as possible.
Variant of the Valencian salad :
As for the paella, the recipe changes according to the season but also from family to family, which often give a personal touch.
It is VERY common to find many other ingredients in the Valencian salad.
Here are some of them...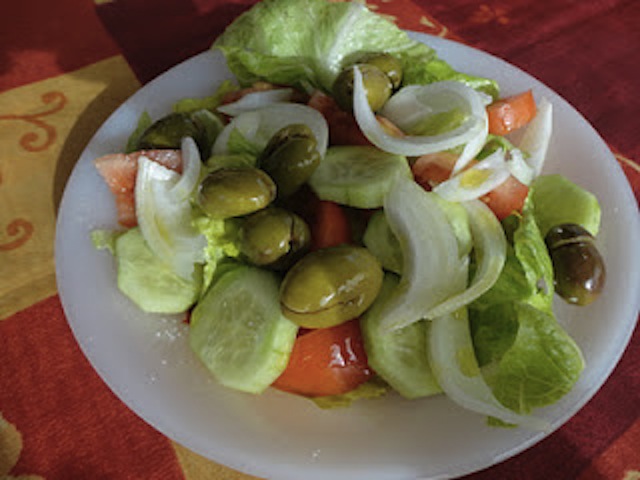 Tuna
Onions in vinegar, of orange colour
Cucumbers
Asparaguses
Corn
Green peppers in vinegar (as our pickles except it is peppers)

Hard-boiled eggs

Anchovies